International lawyers for a new generation of families
Strategic advice in a supporting environment
Expert advices for international families
CBBC is a boutique law firm exclusively dedicated to assisting international clients through all the important stages of their family life and the organisation of their wealth.
For many years, we have been recognized as leaders in our fields of expertise. We are known for our attention to detail, pragmatic approach and adaptability when providing our clients with effective and long-term solutions.
Dialogue and understanding are our top priorities. While always striving to find mutually acceptable solutions for our clients, we robustly defend their interests in litigation when necessary.
We are deeply committed to excellence when defending, supporting and advising our clients dealing with ever-more complex family issues.
Based on our well-established professional practice, over years, we have developed solid partnerships with foreign law firms to best respond to the needs of our clients. Based on our solid reputation, we have established fluid partnerships with major players in the field of family wealth management, whilst remaining completely independent, which guarantees the quality and seriousness of our services.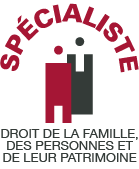 We advise private clients on all areas of family and matrimonial law issues both in relation to domestic and international family law and estate litigation.
We have developed specific expertise in drafting international family agreements and contracts.
Through the expertise of our team, we provide expert family law advice, with a special awareness to corporate and trust issues.
Hence, our areas of expertise cover:
Civil and common-law unions
International marriage, civil partnership and prenuptial agreements.
Maintenance and wining up of matrimonial regime, property holding and wealth management (real estate, trusts, companies, foundations, assets division), succession and probate (change of matrimonial regime, international postnuptial agreements, interfamily donations), estate protection (lasting power of attorney, management agreement for joint and divided assets).
Choice of adequate international forum, concurrent proceedings and lis pendence issues, jurisdictional disputes, financial and asset settlements, children and custody, recognition and enforcement of foreign decisions, including financial recovery.
Intercountry adoption, surrogacy, recognition of parentage, recognition and enforcement of foreign decisions with the French authorities.
Conditions of parental authority (parental plans), changes of residence (relocation or wrongful removal and abduction), children's protection (children judge), children's property management (guardianship judge).
We firmly believe in negotiation and alternative dispute resolution
Charlotte Butruille-Cardew pioneered collaborative law in France and continues to promote ADR. Over the years, we have built solid relationships with other key players in alternative dispute resolution and we continue to provide internal and external training on interest-based, intuitive and multicultural negotiation.
When litigation is needed, we strongly and strategically defend our clients' interests
We have 20 years of experience of complex family litigation. The members of CBBC were able to build trust and partnerships with a rich network of international experts on a wide range of legal specialties, including criminal, business and tax law, as well as finance, accounting, security experts. We also collaborate with a number of trustworthy bailiffs and translators.
Our passion for law is at the heart of our practice
Frédéric Bicheron is professor of Law and members of the team are Doctors of Law or university lecturers. CBBC regularly provides training, and contributions to academic publications or legal journals and we partner with multiple graduate programs of law (Master of General Private Law Paris II- Assas, Master of International Private Law and Commerce Paris I – Panthéon - Sorbonne). Over the last 15 years, we also developed a strong educational link with the university of King's College London.
We are proud of our international expertise
All CBBC members have worked or studied abroad and speak at least two languages. As members of numerous international organisations, we have intervened at conferences in Brazil, Kiev, Moscow, Japan, New York, Portugal, London, Scotland, Switzerland, and welcomed international trainees from Switzerland, Germany, Israel, China, Japan, Russia and Afghanistan.
We appreciate the human dimension of our work
We deeply value the long lasting partnerships we have developed with our clients. We regularly collaborate with coaches, psychologists and healthcare professionals to better understand our clients' family issues and provide them with the best guidance possible. To contribute to the promotion of equal rights, we have organized a visit to France for Mrs Sima Samar, former Minister of Women's Affairs in Afghanistan.
CBBC is proud of the diversity of experience of its lawyers. We all work collaboratively to ensure the most favourable and timely outcomes for our clients.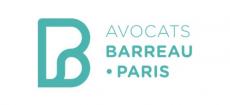 Commission MARD : Les modes amiables dans les procédures familiales en Angleterre - Comparatif
Me Charlotte BUTRUILLE-CARDEW will soon be speaking at the MARD Commission of the Paris Bar, which will be held on May 19 from 7 to 9 p.m. at the Maison du Barreau on the topic "Amicable methods in family proceedings in England: A comparison".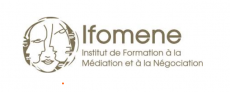 Intervention à l'IFOMENE sur les procédures de divorce et de séparation
On March 16, 2022 from 9:30 a.m. to 5:30 p.m. Me Charlotte BUTRUILLE-CARDEW and Mrs. Charlotte ANKAOUA gave a lecture at the Institut Catholique de Paris, within the framework of the training for the State Diploma of Family Mediator, on the divorce and separation proceedings.

Afin de renforcer son équipe, le cabinet CBBC Avocats recherche un(e) stagiaire d'un niveau Master 2 minimum pour une durée de 4 à 6 mois (à partir de juillet 2022 ou septembre 2022) pour travailler en droit de la famille international.
Le Cabinet CBBC est un cabinet d'avocats, à taille humaine, dédié exclusivement à l'accompagnement de ses clients internationaux, dans les étapes importantes de leur vie familiale et de l'organisation de leur patrimoine.
Le/La candidat(e) devra être motivé(e), réactif(ve) et disponible et devra également être bilingue en anglais.
Le Cabinet intervient dans plusieurs domaines relatifs au droit interne et international touchant au couple, à l'enfant, au patrimoine familial, à sa structuration et sa transmission.
Le ou la candidat(e) sera amené à :
- Effectuer des recherches juridiques
- Rédiger des consultations
- Rédiger des actes et/ ou des conclusions
- et de manière générale, participer au traitement et au suivi des dossiers du Cabinet.
Merci d'envoyer vos candidatures par email en postulant à cette adresse : cl@cbbc-avocats.com
Compétences recherchées :
Droit civil, Droit de la famille, Droit des personnes, Droit international, Généraliste, Procédure civile

Guide de droit international des français de l'étranger
The members of CBBC law firm  participated in the writing of the book entitled: "Guide de droit international des français de l'étranger" published by LexisNexis on February 10th.
It is a collection of more than 70 information sheets created by legal professionals based on a simple premise: French expatriates and their sometimes composite families have particular legal needs. The legal professionals they consult and who assist them are confronted with delicate and unusual questions of private international law. Designed by practitioners, for practitioners, this Guide provides them with concrete answers to the questions they ask in an easy-to-use format.
 

Contester une donation-partage du vivant des parties : dans quels cas ? pour quel effet ? AJ Famille / Frédéric Bicheron
Me Fréderic BICHERON has recently published an article in the AJ famille (monthly issue January 2022) entitled: "Contesting an inter vivos distribution during the lifetime of the parties: in which cases? for what effect?
This article is available either in this magazine or directly on the Dalloz.fr website.
load more news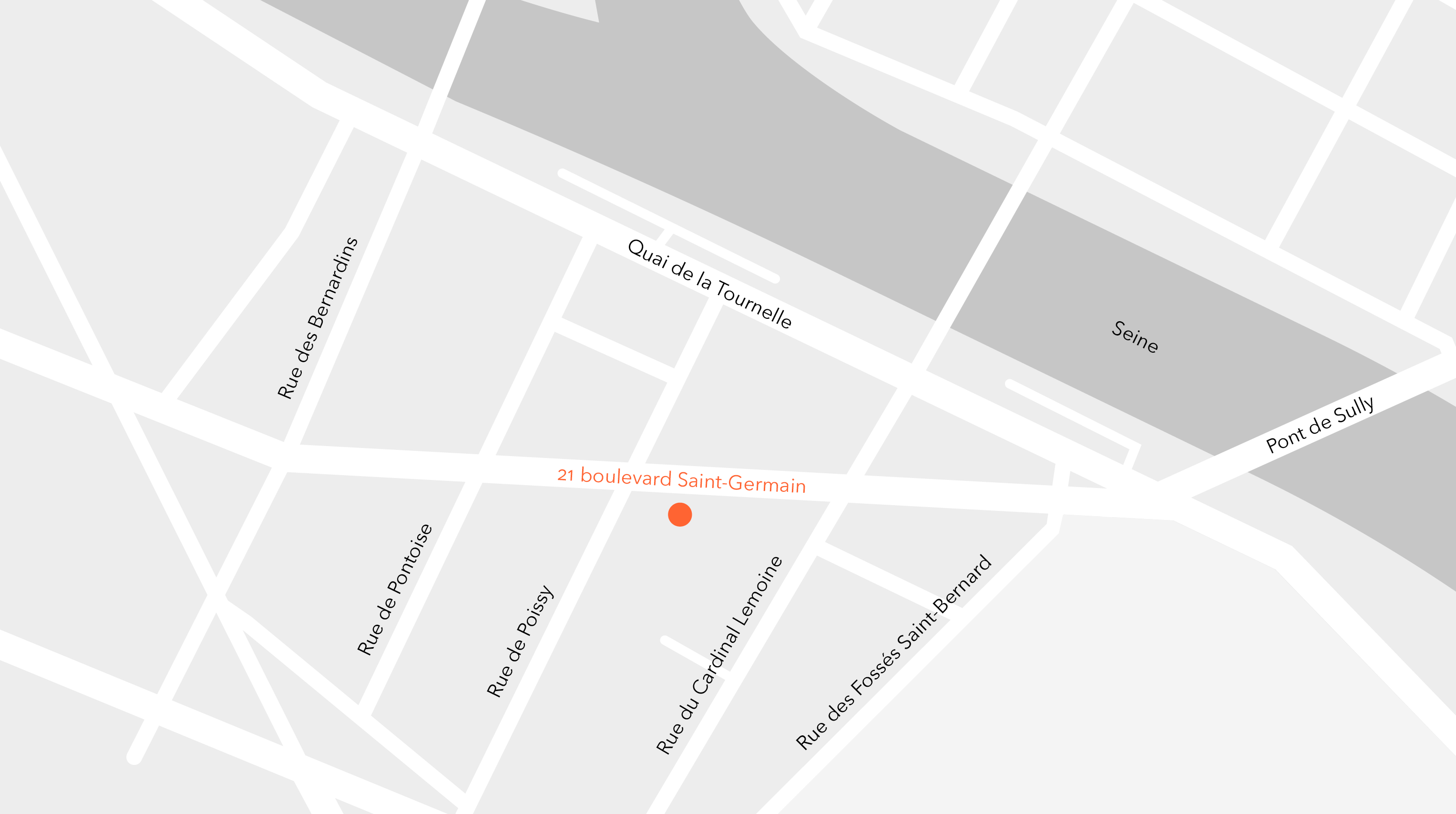 CBBC Law Firm
21 boulevard Saint Germain - 75005 Paris
Métro
Maubert-Mutualité line 10 / Jussieu lines 7 or 10
We value lawyers with a good team spirit who combine a thorough yet inventive approach towards legal issues.
To apply for an internship or a position with CBBC, please send your CV at contact@cbbc-avocats.com.
To contact us or for further information, please send an email at contact@cbbc-avocats.com.